Tesco to challenge clothing retailers - Food Retailing - Tesco will sell Cherokee labelled clothing - Brief Article - Statistical Data Included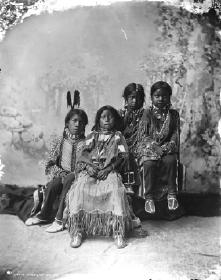 Leading UK food retailer Tesco is continuing the trend of cashing in on non-food sales to boost profits, announcing it is to introduce as range of fashion clothing, which it hopes will compete with high street favourites such as Next and Gap.
Food retailers have already proven successful at taking business away from the high street, particularly in the electronic goods sector.
Now Tesco is hoping to grab a similar share of the fashion clothing market.
From autumn 2002, Tesco will sell Cherokee labelled clothing, a US brand which has seen sales quadruple in the last five years in the US and Canada. Sales of the brand have risen from US$480m (529.2m [euro]) in 1997 to US$2.2bn in 2002.
CHANGE
Tesco said "the new partnership between Tesco and Cherokee is set to change the British fashion market forever", highlighting that it will be the first time that a major clothing brand has entered the competitive UK fashion market using a supermarket chain's outlets to take on the established designer and high street brands.
BATTLES
Tesco's move into fashion stirs up memories of its battles with clothing retailers, particularly with US denim jean manufacturer Levi Strauss. Tesco has often bought goods on the so-called `grey market' selling them cheaper than the high street stores.
EXTRAORDINARY LENGTHS
Traditionally, clothing brands have gone to extraordinary lengths to stop supermarkets from selling their products.
John Hoerner, chief executive of Tesco clothing, said, "Our customers tell us they want to the buy latest fashions from us. They want top quality clothes that look good and are up to date, from a recognisable brand."