Kuwait: a personal cultural encounter after the storm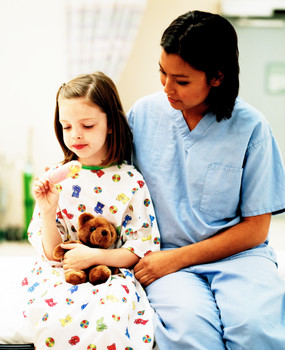 Abstract: The author discusses her experience in traveling to Kuwait during the past several years and what she has learned about the people, their culture and the region.
Keywords: Kuwait, Gulf War, Storm, Nursing
**********
Kuwait, the country noted as the cultural capital of the Arab world, is located on the continent of Asia. Bounded by Iraq on the left, Iran to the immediate right, Saudi Arabia on the bottom, and the Arabian Gulf to the far right, this small country attracted the attention of the entire world when Iraq invaded it in 1990. The character and traditions of Kuwait have been shaped by the sea, which for so many generations has provided the Kuwaitis with their major source of income. Kuwait's present development has fascinated businesses and drawn investors from other parts of the world. The Kuwaiti flag remains a symbol of dignity and freedom. Its' colors of white, black, green and red denote white for work, black for struggles, green for spring homes and red for the past.
Visits to Kuwait were eyewitness accounts of a country that has almost returned to its state before the Iraqi invasion. People from more than 120 countries once lived and worked in Kuwait, giving the city a cosmopolitan charm. The cultural diversity of the population was clearly evidenced, according to natives, at ethnic concerts, plays, ceremonies, exhibitions, social and sports events. Also, according to the natives, Kuwait will never be the same since the events of August 2, 1990. Public buildings, private homes, cultural, scientific and educational facilities, amusement parks, and historical landmarks all fell victim to the destruction wrought by the Iraqi forces. The material damage is bounded by human and environmental devastation. It may take years before a determination of what effects this massive destruction has had on the lives of so many people
With a nursing career covering a thirty-two year period of lime, I feel that "nursing" is definitely a calling from a higher source, and has provided an experience that has been more than business as usual in a health care delivery system. Since caring for many members of several U.S. President's Cabinet, members of the law-making bodies of Congress and their families, Foreign Heads of State and members of their families, and so many others, I have been given the privilege of accompanying them in travel to places around the globe. This article attempts to discuss and share the experience of my travels to Kuwait, of which I not only serve as the traveler, but as a vessel allowing people (while being cared for) to ride while the mechanical problems (health, illnesses) of their vessels (human bodies) are being repaired. This travel is a living example that nursing is a golden, but rare opportunity, not only in promoting professional development, but is an adventurous spirit in capturing memories from continent to continent, while administering expert nursing care and enjoying life, at its very best.
A Brief History
When I was asked to travel to Kuwait with a very important person, some fear was etched in the mind, and the thought of going to a dangerous war-torn area so far from home, was devastating. In my imagination, Kuwait was a place where men who wore dish-dashas and the women are veiled in thubs, wander around in the desert surrounded by off fields riding camels. My experiences have taught me that Kuwait is much more than that. Throughout the last few years, Kuwait has tried to return to its highly industrialized and modern state where traditions and modernity merge to form an identity that was so unique to old Kuwait. The word "Kuwait" comes from the word "al-kut" meaning the fortress adjacent to water, with reference to the time when Kuwait was just a small village in the mid-eighteenth century with the desert and bedouin tribe al-Otub, which came from today's Saudi Arabia, and which lived by trading, fishing, pearl diving and boat building.
The discovery of oil in 1938 set this 17,818 square kilometer country on a course of opportunities, which would turn the area into a sophisticated highly modern region. Kuwait has impressive architectural designs, with important business and trade centers, hot, hot sun and a 290 kilometer stretch of coastline, of which 3/4 is sand, a major attraction for tourists. A fact that is rarely known about Kuwait is that it has sovereignty over nine islands in the Arabian Gulf, with the largest being Bubyan (873 sq. km.) and the most popular is Failakha.
The capital, Kuwait City, dates back to 1760, and is the home to 90% of the country's population. Although the wall surrounding the city was destroyed in 1957, its five gates still stand today as a memory of Kuwait's history and authenticity. Today, Kuwait City is a well defined area of high office buildings, luxury hotels, wide boulevards, and planned gardens with numerous parks. Its architectural designs show the influences of Arab architecture. Kuwait also has a well-developed road system with 4,450 kilometers of highways. All public transportation is by buses and taxis, because there is no subway or railroad system. And at times, Kuwait does suffer from western style traffic jams.
Political System
The latest events in the Gulf and the occupation of Iraq by the Allied Forces, hopefully have put to rest any fears of threats to Kuwaitis of another cruel invasion by the Iraqi regime. The assurance is calmly tucked away in the dungeon of painful memories. The country is trying to pick up the pieces and move ahead to meet the challenges of a New World. Presently, Kuwait is going through a democratic experience with its elected parliament. Parliament holds the key to passing laws, and has veto power on any law proposed by the government. Separate political parties are not allowed, candidates run as independents to be elected in the 25 electoral districts equally divided throughout Kuwait. Only males who are 21 years or older and can prove they are Kuwaiti descent from 1921 are eligible to vote. These males make up about 15% of all Kuwaiti nationals. This unique attempt at democratization has shaped the political face of Kuwait, and once again is given the stamp of tradition, which is now so visible.
The Economy of Kuwait
Kuwait's biggest asset is oil, of which it holds 10% of the world's oil reserves. It is owned by the government and is exported in great quantities, along with refined products and fertilizers. Its desert environment makes agriculture almost non-existent, making it a must that Kuwait import different food types, along with construction materials, vehicles and parts, as well as clothing. Most of the people who are working in Kuwait's export businesses are foreigners from such places as Lebanon and India.
The world of finance holds an important position in Kuwaiti economy. Kuwait's current account surplus rose by 196% in 2000. The spending power of Kuwaitis and of some expatriates is among the highest in the world. Kuwait has six commercial banks and three specialized banks. Kuwait has its own airline, Kuwait Airways Company, a new generation aircraft, which is one of the most competitive and efficient. Its fleet consists of Airbuses (A300s, A310s, A320s, A340s) and Boeings (B 747, as well as the latest in technology, the B777). Comfort and relaxation are key words in the ideology of Kuwait Airways. The employees demonstrate top Arabian hospitality throughout the flights. The seats are extremely comfortable with personal screen televisions that host all current movies and many games. Telephone and faxing facilities are also available.
The Kuwait Stock Exchange (KSE) sheds a good light on Kuwait's attempt to revitalize its economy. With the latest technology employed in the form of the Kuwait Automated Trading System, guarantees confidentiality in transactions, and offers more security and confidence to traders.
Healthy public finances, major projects, and a great program of public works help the Kuwaiti Government while enhancing its economic environment. Today, Kuwait is using a new language of challenges, priorities, efforts and efficiency. Its economic and financial prospects are promising in many sectors.
Tourism, Culture and Social Life in Kuwait