Dressed for success: urban clothing boutique is carving out its own niche - Making It - apparel retailers Helping Our Brothas Out Shop in Capitol Heights, Maryland - Brief Article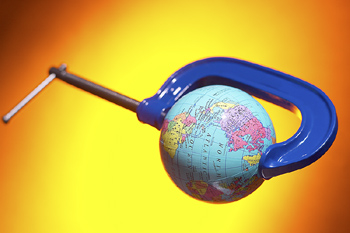 "You have to make people feel like they're getting their money's worth," says John Day, 37, who along with his wife, Angela, 31, opened the Helping Our Brothas Out Shop, a Capitol Heights, Maryland, clothing boutique. Since its debut in 1996, the store has had young urbanites flocking to its modest 1,200 square-foot store in search of custom-made designer sportswear and casual dress apparel featuring the logo H.O.B.O.
With 2001 revenues of $1.3 million and projected 2002 revenues of $2 million, the 10-employee operation is carving a niche in the urban apparel market. Several entertainers and professional athletes have worn H.O.B.O. designs, including heavyweight champion Hasim Rahman. And this September, the Days plan to open another boutique in Woodbridge, Virginia.
But the business was not without its share of challenges. When John, then a portrait photographer, and Angela, who worked in the Patent and Trademark Office, decided to start the venture in 1994, they funded their operations by selling John's Lexus.
The couple used the cash to purchase a computer, a color copier, and a heat press to design and print custom graphics. Setting up shop outside a local strip mall, the Days sold T-shirts for $15-$20 and later rented a room inside a friend's hair salon. Banking on the success of the new boutique, Angela quit her job to work in the store. But the more proved disastrous. "We went from making $100 a day to $40 a week," says Angela. "We fell six months behind on our gas bill and spent the whole summer eating microwaveable food."
With winter approaching and the gas turned off, the couple knew they had to change their game plan. But instead of throwing in the towel, they resorted to selling their wares out of the back of Angela's beige Maxima. "It was a hard sell," says John. "I was out there almost tap dancing in the street to convince people just to look at the T-shirts." But within six months, they had gained a loyal clientele and generated enough income to pay debts. They were also able to expand their clothing line to include denim outfits, sweatshirts, outerwear, and accessories. "We were relying solely on word of mouth to get people to know our brand," says Angela. "We couldn't afford to do anything else."
With six years under their belts, the Days have continued to expand their line to include women's and children's clothes, men's casual wear, and shoes. According to John, the secret to longevity in the fickle business of fashion is maintaining quality merchandise and staying two creative steps ahead of the competition. "You have to build concrete steps on your way up," he says. "If you build a strong foundation, you aren't as likely to fall."