Civil War Canned Food Drive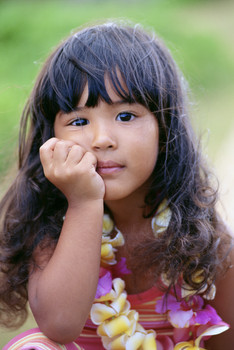 November in Oregon brings cries of Civil War. No, it is not a reenactment of a Civil War battle, rather it is the Civil War football game between the University of Oregon's Fighting Ducks and Oregon State University Mighty Beavers. This is one of our nation's oldest college rivalry football games and the entire state goes a little "Civil War" crazy during the third week in November before the big football game.
Building on this statewide enthusiasm, Conestoga MS in Beaverton, OR, has over the last five years developed a Civil War Day that includes a dress up day involving more than 95% of the school and a canned food drive that collects more than 3,000 cans in just one day while educating our students about two different universities within our state.
A Little History
In the fall of 2000, Action Council, the name of Conestoga's student government, was looking for a dress up day for the month of November. The Action Council sponsored a Spirit Year program which had a spirit dress up day each month. Building on the friendly "U of O-OSU" competition that existed among the staff, the Action Council decided to try a Civil War Dress Up on the third Friday in November, the day before the big U of O-OSU football game. It helped that many local businesses were showing Civil War spirit by showing the black and orange for OSU or yellow and green for U of O.
Staff members jokingly challenged each other on whose homeroom would dress up the most. That first year, we had more than 85% of students dressing up for either OSU (black and orange) or U of O (yellow and green).
Then in 2001 came September 11th. Soon, the already rising unemployment in Oregon increased and our state was facing one of the largest unemployment figures nationwide. With this came an increased demand for donations for the local food banks. Building on our already "back by popular demand" Civil War Dress Up Day, we added a canned food collection drive.
Using our own CNN-the Conestoga News Network-we developed morning announcements that explained about the increase in hunger in our state. In homerooms, activities helped students realize that there is no certain "look" to hunger, that it can happen to anyone. We also learned through lessons on choices how hard it is for parents who have to decide whether to pay for food, clothing, or shelter.
In our county, one in four school-age students goes to bed hungry due to lack of food at home. This figure hit home and many homerooms did lessons on what type of food to bring for our one day canned food drive. Working with the Oregon Food Bank, which provided the classroom lessons and boxes, we collected more than 1,400 cans in just one morning. In the spirit of the competition, students-dressed in either OSU or U of O colors for the dress up day-donated cans to be counted toward either the OSU Beavers or the U of O Ducks.
An Ongoing Education
In the spring of 2003, a change in admissions added another twist to our Civil War celebration. The University of Oregon increased its admission GPA and many older siblings found they were not being accepted due to this increase. We saw the need to educate students on not only admission requirements but the differences between the two schools. Oregon State University is a land grant university which has strong engineering, agricultural, and food tech programs. The University of Oregon has nationally ranked business, journalism, and special education teacher training programs. So in the fall of 2003, we added information about the two universities so students were not only cheering on their favorite state football team but learning about different educational opportunities each school had to offer along with what qualifications students needed to have to get into the schools.
Getting Others Involved
Also in the spring of 2003, Conestoga Action Council students challenged other middle level schools from around the state to sponsor their own Civil War Dress Up and Canned Food Drive. The Oregon Food Bank put out the word to other schools and soon all across the state, schools were collecting cans to see whether the Ducks or the Beavers would bring in the most cans of food. We kept track of many middle schools around the state via e-mails. The Oregon Association of Student Council's Executive Board liked the idea and pushed it also, so more high school students got involved.
For this year's Civil War Day, we collected more than 3,500 cans in one morning and had 98% of our school dressed up. This is one of the most popular dress-up days in our school and many students now know the difference between OSU and U of O's programs.
How We Do It
Building on the statewide excitement, many students understand what "Civil War" means but we assign a publicity committee to create posters to let students know how to dress and what to bring. Over the years, we have used a variety of different publicity techniques besides posters. We have given out information on "Poop Sheets" that are posted on bathroom stall doors, we have had Action Council members do a "Horse's Mouth" flier where they tell 25 other students the information, and we have had staff members talk up their rivalry.
Staff rivalries help the effort. Our principal is a big Beaver fan as he swam for the swim team when he attended OSU, while our Leadership teacher is a fighting Duck as she was involved in student government when she attended U of O. Our band teacher is a big Beaver fan as she and her husband and her children all went to OSU, while our yearbook adviser and sixth grade teacher played for the marching band at U of O. Such staff rivalry gets students involved.
We also have an education committee that creates fliers about the different universities. They contact the schools and have received DVDs, which are played in the cafeteria before school on Civil War Day. This is another way to educate students about these two universities.
We also have a canned food committee whose job is to educate students about hunger in Oregon and the type of food that is most needed. They also advertise that money can be donated: $1 equals six cans of food. Working with the Oregon Food Bank, this committee provides classroom lessons teachers can do with their students.
A Few Caveats
We have two main problems with this activity. Sometimes students get too involved and talk down the other school. You know, kids talk "smack" about the Ducks or the Beavers. We try to work around this by giving Sportsmanship Points to houses in which we do not hear negative talk, but to be honest, this is a hard one to deal with.
The second problem is those people who don't want to pick a school or who don't have an alliance to one or the other of the universities. We just ask students to pick the color combo they like best if they do not have a favorite. Or, we ask them to pick what university they might want to go to (and review different degrees each offers) and dress for that school. Or, you could give points if they dress up like another university and count it as "other."
Looking Ahead
This year, we plan to work with our parents' club and add two more Civil War activities. We would like to organize a blood drive for parents and have them either donate the blood in honor of the Ducks or the Beavers. And we plan to sell plastic bands-either in Duck or Beaver colors-the week before the big game. All profits we make from the sale will go to the parents' club college scholarship fund. They give out two $500 scholarships to students who have attended our middle school and who are graduating from high school and going on to trade school or college. Since this activity helps educate our students about college, we also want to use it to help others go to college!
On Civil War Day
Action Council arrives early and all are dressed up in either green and yellow for U of O or orange and black for OSU. From 8:30 to 9:00 a.m. they collect cans of food from incoming students. They then count and box the food and donated cash. At 9:30 a.m., the Oregon Food Bank comes and collects the food. By 10:00 a.m., the dress-up counts are tallied and the results are in to see who wins the Conestoga Civil War. So far, Ducks have always won in dress up and canned food competition. But we know the real winners are all our students who have learned about helping others and about two great universities.
Sue Dowty (Sue_Dowty@beavton.k12.or.us) teaches leadership and serves as adviser to the Action Council at Conestoga MS in Beaverton, OR. She is a former member of the NASC Executive Board.